Today did not start out good. We have a germand shepherd named Shelby. She is guite the stubborn dog! At our previous house we had a large fenced in back yard but our new place doesnt. So we have had to keep her on a tie out. Well this weekend we bought an under ground electric fence. Both my brothers have one and they LOVE it. Well we installed it Sunday. Hooked it up and let her see what it is. Well she isnt the brightest and just kept getting to close. My husband trained her a little bit yesterday while no one else was there and he said she did really well. For two weeks you are just supposed to train them on it for a little while at a time.

This morning I got up to find her tie out chewed in half for the millionth time. So the only other option we had was to turn the under ground fencing on hoping that would keep her in the yard! NOT! She took off like the wild dog she is, got shocked and was upset with us and ran off. We have not been able to find her since. We were out there with her and saw the direction she ran in but cant find her anywhere!

Ugh I am so upset! This grand fencing my brothers speak so highly of made my doggie run for the hills...wearing that VERY expensive collar. I just want her home! Its definately our own fault though. We should have never out that collar on her with out a lease since its only been a few day. I am kicking myself now. Here is picture of her.
In other news.... I was awarded the stylish blogger award by the fabulous Dawn of
Mom-A-Logues
.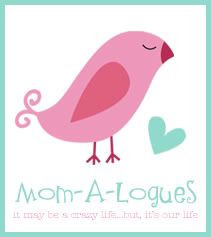 Here is how it works:
First: Write a post linking back to the person who gave you the award
Second: Share 7 random things about yourself
Third: Award 15 recently-discovered bloggers this award
Then: Contact these bloggers and tell them they've won
So here goes my 7 random things!!!
1. I hate laudry more than any other chore.
2. I love reality tv!
3. When I was younger I wanted 7 children and already knew what there names would be. (None of my kids have those names haha)
4. My favorite ice cream is plain chocolate!
5. My childhood dream was to become a country singer and a mom.
6. My best friend in the entire world lives 6 hours away from me.
7. My husband is 6 years older than me!
Wow those were random haha! Now to award my fellow bloggers!