Its Tuesday again, so that means T2T!!! This week
Taylor
is doing Favorite items under $15!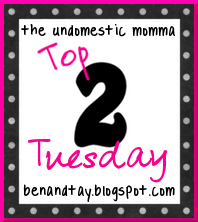 There are so many things I love under $15 lol. But here goes!


I love hairbows! I love how Presley looks in them, I love the comments we get from them, I love that you can buy them for under $10 usually! I love the fact that I have a daughter that I can buy them for! I love all things girly!
Next would be nail polish. I only use it on my toes but I cant live without it. And you have to use the best! OPI!!!