Its that time again. Tuesday is here and the topic is Beauty Secrets!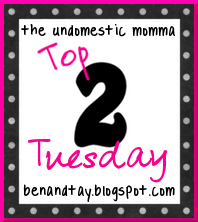 Eeek this one is hard for me as I am sorta plain! but here goes
1. Redken Spray starch: I am a southern girl and I DONT like flat hair! I want my hair to have bounce and body lol!
2. Nivea Cream: My Sis in law told me about this one. Its cheap too. For those pesky rough elbows, apply this cream every night and you will be left feeling smooth! You can find this out the checkout at Walmart for like $1!!!