The Undomestic Momma always has Top 2 Tuesdays. I have enjoyed it for a while and thought I would join in. This week I am a day late cause we were at the beach until late last night.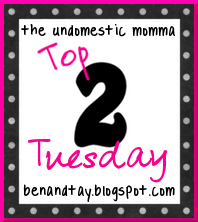 This week the topic is Magazines!
1. My favorite magazine is
People! I love that magazine. I have to have my celebrity gossip.
2. Second I would say Good Housekeeping. They always have great articles on things for children, food, & health!